Who we are?
We're a leading award-winning, agile technology partner that renders bespoke IT services by embedding user-centricity within each step of the value chain.
We adopt agile work processes to design, develop and deliver innovative digital solutions for our clientele. Our portfolio spans a diverse range of industries – Renewable energy, Telecom, Ecommerce, Legal services, Travel, Automotive, Home Improvement, across geographies – USA, Australia, India. Our collaborative approach and structured project management teams enable us to manage projects smoothly and deliver top-notch quality, on-time.
Our vision is to attain sustainable growth with definite goals.
Our DNA - "I am You"
Our I AM YOU approach reaches out to the elements that constitute and shape AgilizTech –
Customer, Team Member, Company and the Society. This reflects our: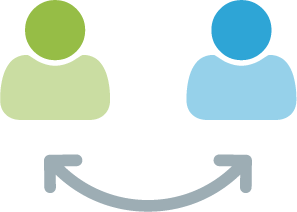 AWARDS AND RECOGNITIONS
World's leading publications and organizations have recognized our potential.